The "Uniform Round Up" is a new series on our site. In these posts, we'll show you some of the best college football uniforms teams have released. These will often be alternate uniforms, but we may do historical uniform recaps as well. If there's one thing we can all agree on, it's that CFB uniforms are one of the coolest aspects of the sport, and a huge part in each school's identity. Without further ado, here's our favorites for the last week.
Kansas "Hail To Old KU" Homecoming Uniforms
These confirms hearken back to the days when Gale Sayers was still torching opponents' defenses, a player fittingly known as the "Kansas Comet". The light blue tops and dark blue helmets create a striking contrast while still looking traditional (especially thanks to the number style). Throwback "bowtie Kansas" and retro Jayhawk logos also adorn the fantastic uniform. This is one of the coolest CFB uniforms we've seen announced for the upcoming season.
Louisville "All Red" Uniforms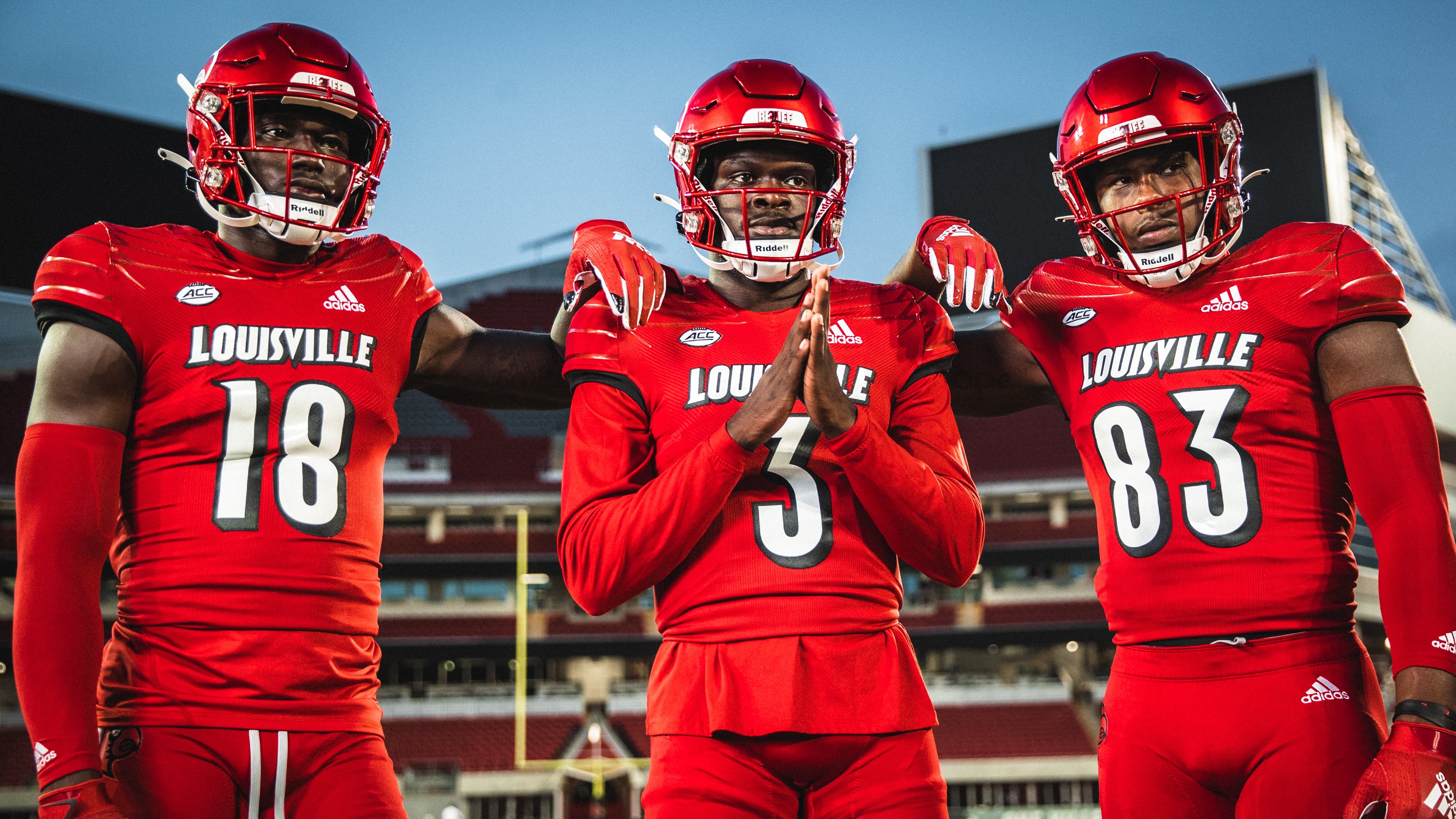 The "Color Rush" style of uniform is often tried, and while the simplicity always creates a pleasingly bold image on the field, few schools have hit the mark quite like this. These all red Louisville uniforms are one of the crispest single color uniforms we've seen, up there with the all black Iowa State uniforms that won our best CFB uniform competition in 2019 (back when we were Grid Lines Blog). The black shadow on the numbers and matte red helmets complete the look – will we see a red rush across the field that brings back memories of Lamar Jackson?
NC State "Light It Up Red" Uniforms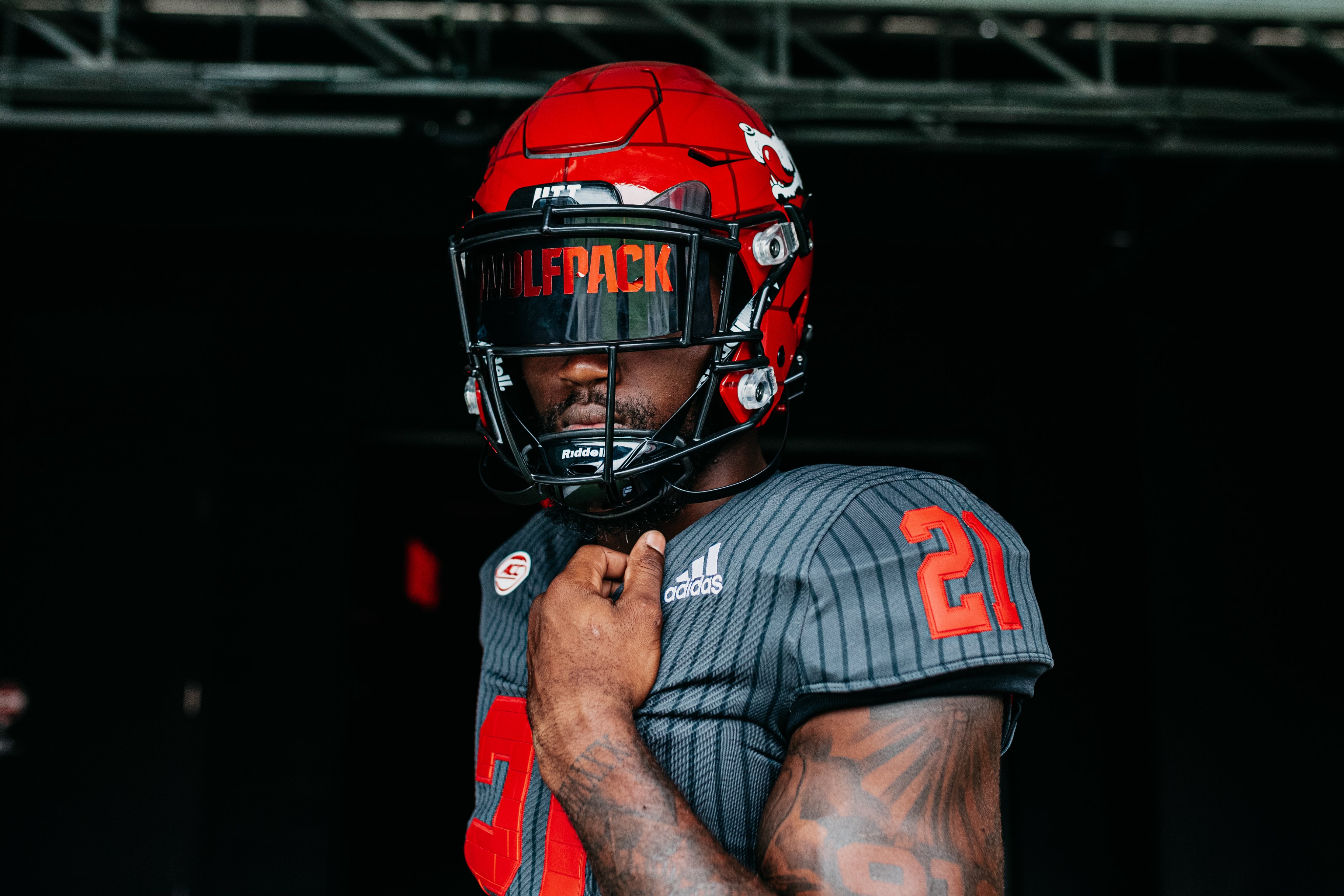 Tuffy is one of the coolest mascots in sports. The only thing better – retro Tuffy. Not only do the"Light It Up Red" Uniforms give us exactly that on a really neat brick wall helmet (three little pigs vibes, anyone?), they also bring the contrast of bright red numbers standing out on a black pinstripe background. These uniforms pay homage to Memorial Belltower on NC State's campus, which is lit up red for the university's biggest achievements and occasions (as well as for holidays honoring veterans). A very cool uniform for a very cool tradition – after all, aren't traditions what college football is all about?
Enjoyed this Uniform Round Up? Bookmark this page with "Ctrl+D" and check back in for future updates.