In addition to the teams logo or design, you may see lots of small stickers adorning a college football helmet. Known as helmet decals, these stickers are often given as rewards to players for their performance. It could have to do with how they play in games, or sometimes how well they've done in practice.
Here are a few examples:
Ohio State Helmet Stickers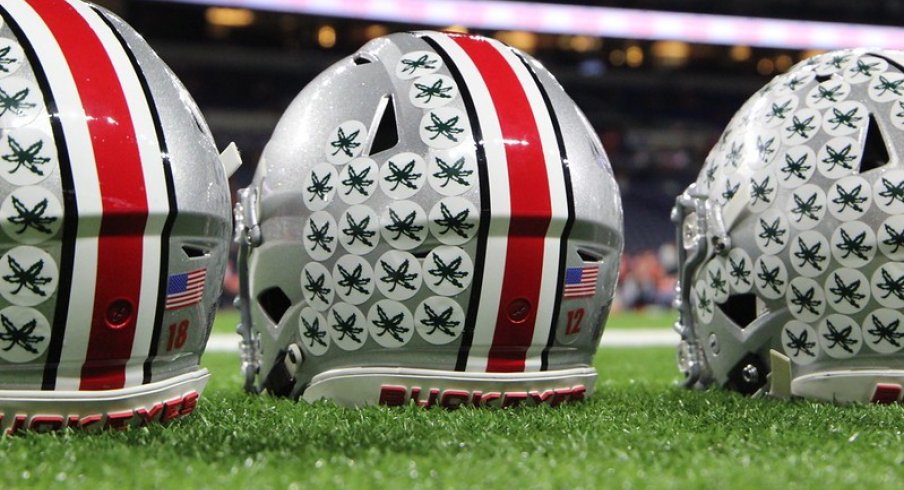 Ohio State players are rewarded with small circular stickers depicting Buckeye leaves. This tradition started in 1968. Players are given the decals for a variety of reasons; one for each victory (two if it's a big ten game), a sticker for team accomplishments (recent coaches have taken more of a group focus than individual accolades), and sometimes individual performance (like a really pivotal play).
Georgia Football Helmet Stickers
Georgia football players receive Bone stickers on their helmets as "marks of excellence". These can even be taken away for especially bad plays. Thus, a Dawg with lots of bones on his helmet is expected to be an outstanding player!
Florida State Helmet Stickers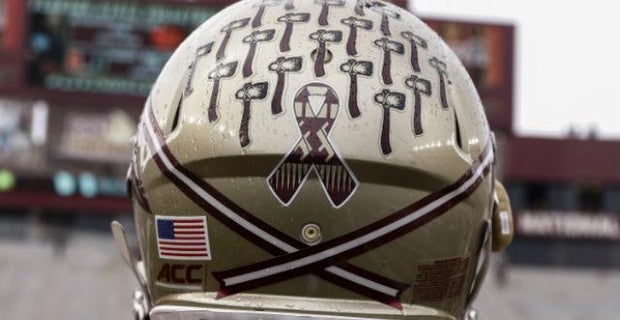 Save for maybe Ohio state, Florida State likely has the most famous helmet decals. These tomahawk stickers have been around for decades. They are given to players for on field accomplishments, like big plays, but also for moments of academic excellence.
What are your favorite helmet decals? Do you think more teams should use them, or do you like a cleaner helmet look? Let us know on Twitter @CFBSelect.