The largest apparel deal in CFB is not with a playoff team. In fact, it's not even with a Top 25 team. Perhaps even more surprising, the company writing the check isn't Nike.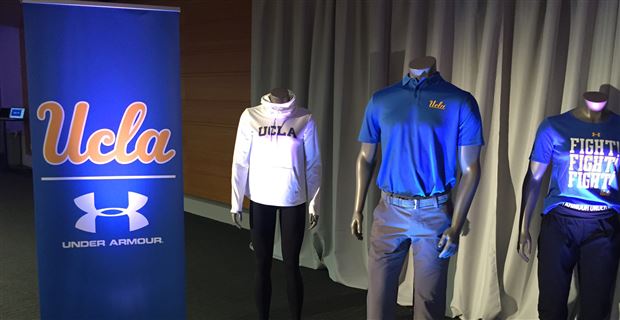 Image Courtesy 247 Sports
In May 2016, Under Armour inked a 15 year, $280 million deal with UCLA to be their official shoe and apparel sponsor. This is the largest such deal in the history of college athletics.
For Under Armour, it was just another move in the imperialist game of athletic apparel brands. While Nike has claimed most of the lucrative brands like Ohio State and Texas, Under Armour planted a flag in the second largest TV market in the country.
The largest brand Under Armour has under its belt is arguably still Notre Dame, but the addition of UCLA expands their growing foothold to the West Coast – right in the heart of Nike Territory.
For UCLA, it's more than just money – of course, it *is* an unimaginably large amount of money. But this contract identified them as one of the most valuable brands in athletics. By market value alone, they now stand shoulder to shoulder with the Alabama's and Michigan's of CFB. With a coach like Chip Kelly, who carries attention with him wherever he goes even if his teams haven't performed as of late, eyes will be on UCLA every preseason.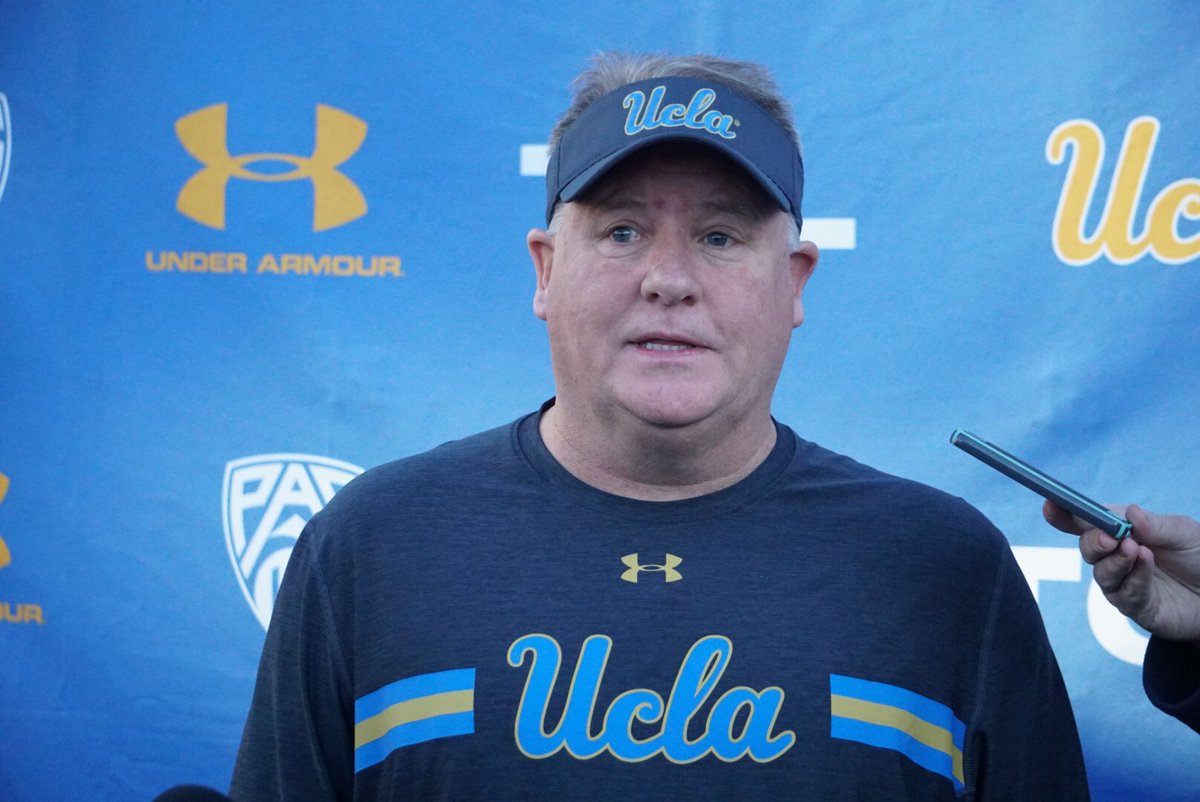 This is huge for recruiting as well. A recruit going to UCLA knows media attention will be on them, as well as millions of dollars for facility improvements and equipment.
The Under Armour – UCLA deal was done 4 years ago. A lot has changed in CFB, but a lot has stayed the same too – mainly, money is still king. So, which deal will beat UCLA's?
The first thing to think about is obviously the team itself. Better performing teams will always bring more money, but as Texas has shown, fan following and brand power matter far more. This leaves a pretty short list of teams that could be expected to make a landmark deal, and it's pretty similar to the list of teams that have a chance of making the CFB playoff every year: Alabama, Clemson, Ohio State, UGA, OU, LSU, Notre Dame, Penn State, Nebraska, Oregon, Florida, Florida State, Texas, Texas A&M, USC. We can immediately cross off a few – Oregon will never need a payout to stick with Nike, and Clemson and Florida State just don't have the size of fan base or brand power to milk that large of a contract.
The second thing to look for is geography and market; this is arguably the main reason why UCLA has the largest apparel deal right now. There are no New York teams worth paying a super contract too. Chicago is tied to Notre Dame, a good candidate for the largest contract (they currently have the fifth largest, also with Under Armour). LA could be snatched up on the other end by paying out to USC.
Finally, you have to look at the companies themselves. What are Nike's goals? They have the most money – which battles are they going to choose to fight? Nike already runs the west coast, and I don't think they are interested in stealing Notre Dame from Under Armour. Adidas is also a major player we haven't discussed much thus far – their cash cow is Texas A&M, who they gave the most lucrative deal in the SEC. They actually held the UCLA deal before Under Armour took it. SEC deals are huge for a brand, and a few contracts there are expiring soon.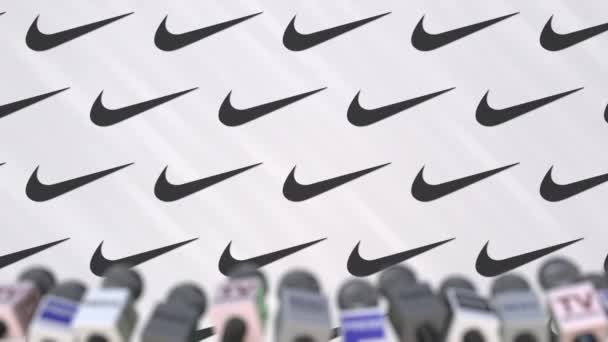 Taking all of this into account, it seems likely the next biggest contract will go to a team that is already a massive brand, probably to rip them away from another apparel company. It will likely be Nike, since them and Under Armour have been the biggest spenders but Under Armour has faced extreme financial difficulties recently as they stand on the line of bankruptcy. I would guess Nike might try to rip a big brand away from another company. Maybe Texas A&M away from Adidas, although they already have Texas in that region.
Who do you think will be the next shoe and apparel super deal in CFB? Let us know on Twitter @Sidelines_SN!