College Football has been dominated by a dynasty for the last decade. Then, in January 2017, they were finally dethroned by a new contender. No, we're not talking about Clemson Alabama. We're talking about North Dakota state, who has won the FCS championship 8 times since 2010, finally being dethroned by the James Madison Dukes.
But, the Dukes are making headlines once again with conference realignment. First, the SEC snatched Texas and Oklahoma in a stunning news break that took just a week to come to fruition. Then, the Big 12 bounced back by raiding the American Conference for Cincinnati, UCF, Houston and then plucking independent BYU. The ripples keep going – the American has now announced they'll be taking 6 teams from Conference USA, and it appears more movements are to come with Marshall and potentially Southern Miss looking to join the Sun Belt.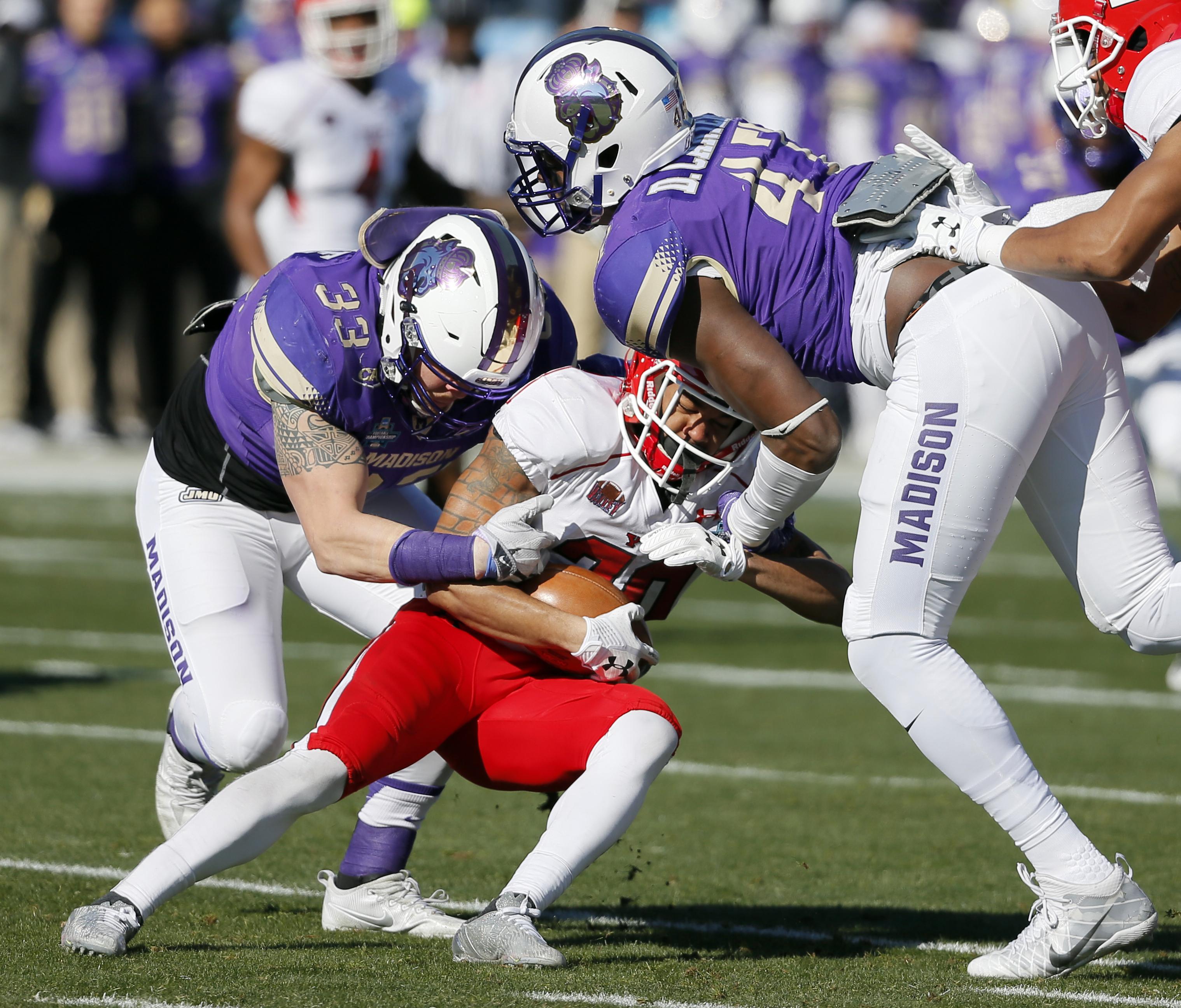 James Madison has frequently had their name thrown into these conference realignment conversations. But, it takes a lot to make the jump from FCS to FBS. Only a few schools have done it recently (namely Coastal Carolina and Liberty), but both have obviously managed enormous success since then. However, they have something JMU doesn't have as much of – a willingness to throw money into their athletic department.
Liberty has their Christian boosters and Coastal has baseball money. While JMU has been quite successful since that 2016 championship, they don't exactly have the athletic budget to pour into the upgrade. But, would they sustain success if they made it? And where would they even go?
One things for sure – CUSA is not the answer. If CUSA even manages to survive this raid on their conference, they will have almost no contenders. WKU would probably be the best school remaining. So, why would JMU, who is doing just fine and succeeding in the contentious DC recruitment area, make this suicide jump?
The only valid place for them to go is the Sun Belt. The Sun Belt has quickly positioned themselves as the premiere G5 conference, or at least on equal footing with the American. Louisiana has been great as of late. Coastal is putting up massively winning records in back to back years and getting a lot of attention. Troy has had recent success, and will likely bring it back soon. If Southern Miss gets added, who knows how soon they could return to glory?
But, James Madison has a lot of advantages over these sunbelt teams. They're arguably in the third best recruiting area in the country. They have a history of success, and a very meaningful trophy to show for it. They have a decently active alumni base who would get on board fast. And they're stadium – it's one of the most beautiful stadiums in CFB (though we did not include it on our FBS list).
So, what happens next for the James Madison Dukes? Do they stay in FCS? Do they make the jump? We expect we'll be seeing them in the "Fun Belt" soon, but CFB is messy – don't hold your breath.