The ACC has often been ridiculed as a "basketball conference", yet they have 3 national champions in the last decade as well as a pretty impressive bowl record in the last few years. Regardless, the ACC plans to take the field this season, and thus we'll be watching as always. Will Clemson steamroll the conference again? Will a Coastal underdog make the championship game? Check out our preseason rankings here for our predictions (Note, we're including Notre Dame given this season's unusual circumstances):
15. Boston College
Oh, Boston College. We so badly want you to succeed to make the ACC look better, but you just haven't figured it out. Maybe new Coach Jeff Hafley will be the secret ingredient that brings the Eagles out of the basement. One good thing is this roster is very experienced, with 17 starters returning and many being Juniors or Seniors. The Eagles have Oregon-transfer AB Phil Jurkovec who recently had his waiver approved to lead the team, and RB David Bailey has shown a lot of potential. We expect a pretty dismal season, but at least the coaching change marks a new era – and possibly a turning point.
14. Georgia Tech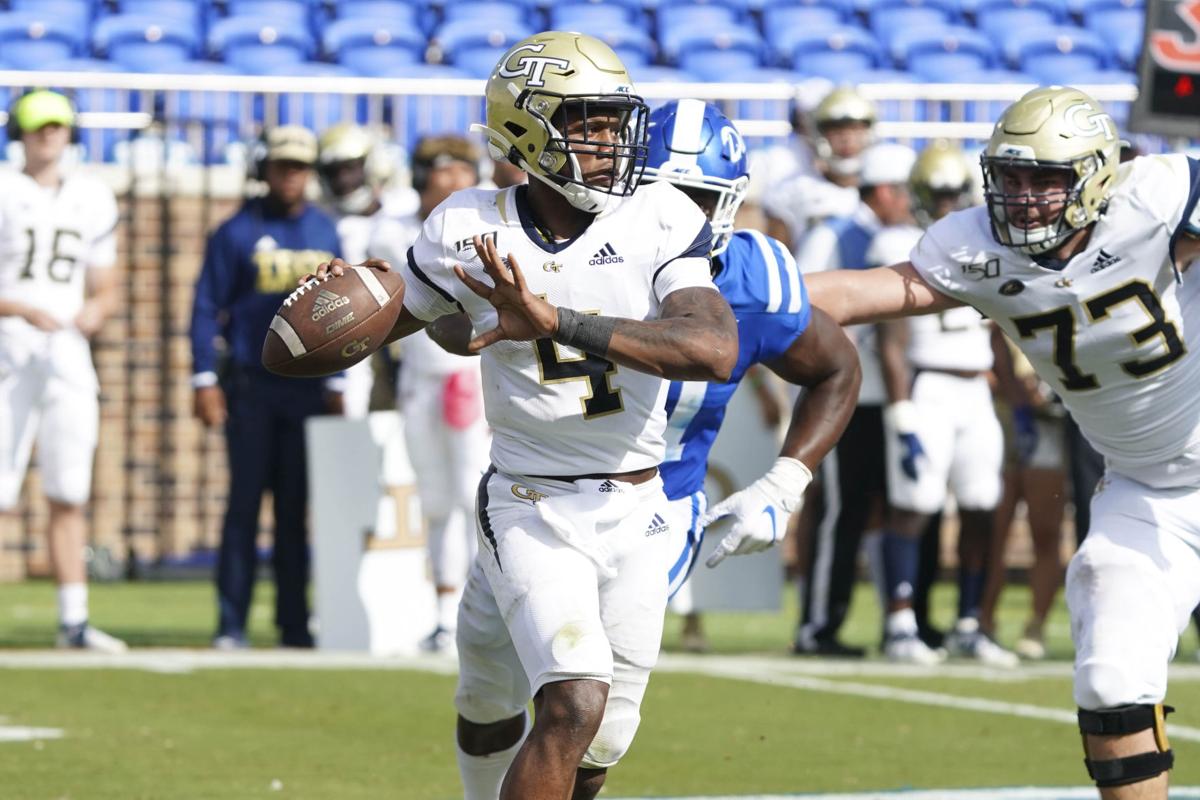 The Yellow Jackets had a horrible 3-9 campaign last season, but it was entirely expected as they were transitioning from their long used Triple Option offense. Will it all come together in Year 2? Extremely unlikely. Changing an offense like that takes a lot longer, but at least Geoff Collins now has "his guys". Plus, there's consistency at QB with James Graham returning. Georgia Tech will not be competing for the championship, but they could pull off a surprise upset as there's very little on the scouting report of what this offense will look like. Being unexpected may be their best advantage.
13. Syracuse
QB Tommy DeVito was the most sacked QB among Power 5 teams last season. His offensive line will have 2 new starters, for better or for worse. On the defensive side of the ball, only 4 players are returning. WR Taj Harris could be one of the best in the ACC, but will DeVito even be able to throw to him with defenses running him over? Dino Baber's coaching is the only thing keeping this roster from the bottom of the ACC, but it could be enough to get them to a bowl.
12. Wake Forest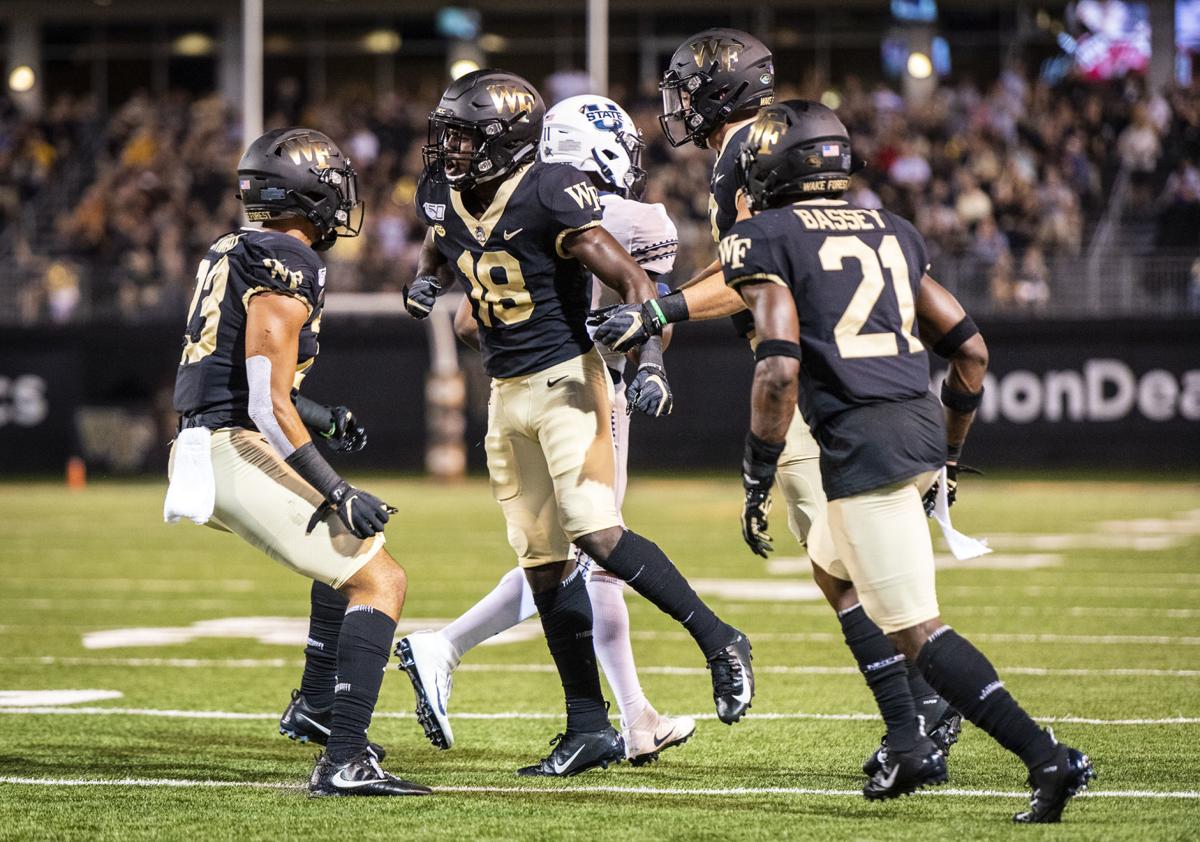 Wake Forest's defense is experienced; they return all but 2 starters on that side of the ball and those players did fairly well last season (76th in scoring). The question is the offense; Wake had a top-20 offense last season but lost almost everybody, including QB Jamie Newman who transferred to Georgia. One of the few bright spots, WR Sage Surrat, who led all P5 players in receiving yards through 9 games last season, has opted out of the season.
11. NC State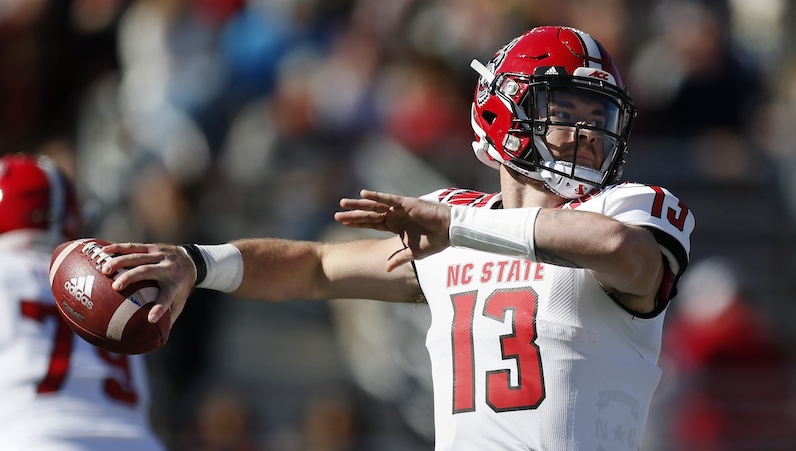 NC State had trouble finding an identity last season, starting 3 different QBs. However, once they find their guy this season (it looks to be Devin Leary), they have enough experience on both sides of the ball to form a cohesive, competitive team. The Wolfpack is returning all but 7 starters on both sides of the ball, but most are only Sophomores and Juniors. Most people are underrating this Wolfpack team, but if they don't get a solid connection between a QB and their experienced receivers, experience won't matter and they'll fall to the bottom of the ACC.