UTEP football is the butt of many jokes. If you asked a CFB fan to name the worst FBS program, a substantial amount would probably say UTEP. Many might say Rutgers, but that's just because Rutgers happens to be a dumpster fire that was let into one of the two most prestigious conferences, for some reason.
So, how did UTEP get to this point? For starters, UTEP was never incredible. Their most wins came in 1956 when a Mike Brumbelow coached team went 9-2 with a loss in the Sun Bowl. They had a solid two year stretch where they went 8-4 in 2004 and 2005 under head coach Mike Price. These were Mike Price's first two seasons. He would coach for seven more, with only one bowl appearance and never going over .500.
The late 1940's to early 1950's were the best time to be a UTEP fan, or actually a Texas Western University fan, as the school wasn't given its current name until 1967. But one could argue they've never truly been relevant. This sounds extremely harsh, but when your highest highs are Sun Bowl appearances before the modern era, and you haven't won a bowl game since the school was renamed, it's tough to argue otherwise. But what's so uniquely bad about UTEP?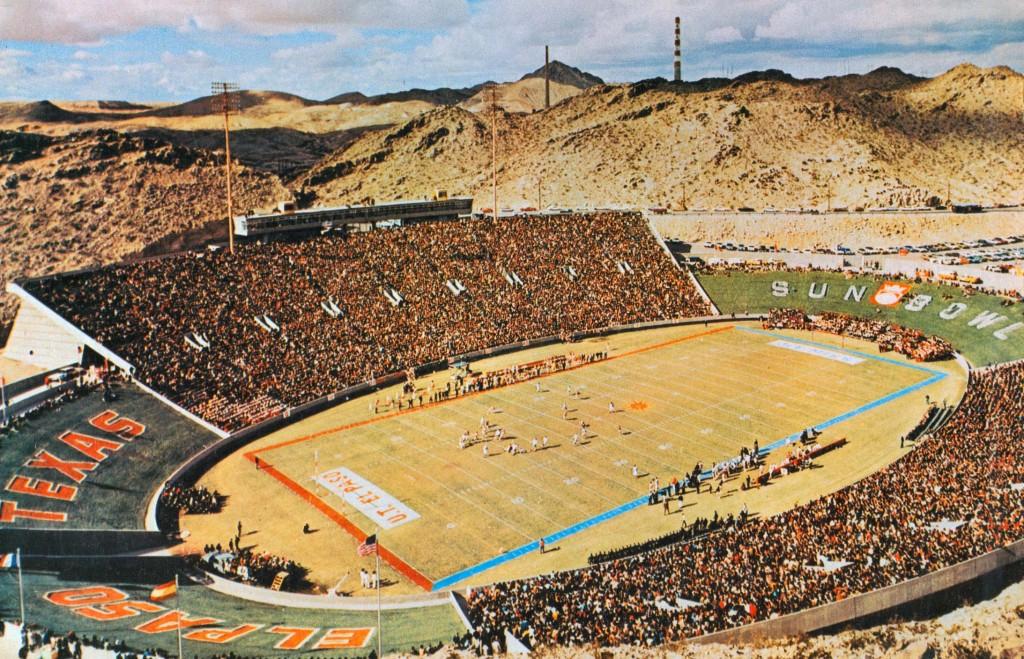 For starters, there's recruitment. One might think being in Texas would provide an advantage with all the talent at high school's there, but it's hard to build a pipeline when you're competing with 11 other FBS teams in the state (all of which, quite frankly, are more appealing). Than there's El Paso itself; it's hard to convince a recruit to come down to that corner of the desert. UTEP's 2020 recruiting class is ranked 131 overall, three spots behind FCS Eastern Washington. That doesn't bode well for on field performance.
Well, what about coaching? Dana Dimel will be returning for his third year as head coach in 2020. The last two seasons he has gone 1-11. Many football fans might be wondering why he hasn't been fired at this point, but there's a couple complicated factors involved. First of all, UTEP is in a tough situation budget wise. They're not one of those schools that can just throw money at a promising coach, and they can't really afford a buy out. In fact, UTEP's financial ability to actually run an FBS football program has come into question the last few years, but hopefully they'll make it through. A second factor is that 1-11, sadly, is an improvement. In 2017 Sean Kugler, then Mike Price after Kugler resigned, led the Miners to a winless season.
Dana Dimel didn't have a bad resume coming into UTEP. He wasn't a coveted hire, but he was a running backs coach under Bill Snyder's illustrious system at K-State. He had an impressive stint as Wyoming's head coach, going 22-13, but also led Houston to their worst record in school history. Will Dimel's record improve in another year at UTEP? Hopefully. But things don't look great. Again, the recruiting classes coming in leave a lot to be desired. No institutional changes have been made, mostly because UTEP can't afford to.
So, what does UTEP's future look like? Many suggest a drop to FCS, but this ignores the vast financial benefits that come from being an FBS program (although there are some steep costs to keep FBS eligibility). The best possible path to winning is to sit on Dimel's salary, save up, and then get an energizing new head coach who will bring in-state recruits to El Paso and organize them into a system that can win. CUSA is not a tough conference – only a few stars need to align for UTEP to return to a bowl game for the first time since 2014, and maybe even have a shot at contending for the division. But due to UTEP's difficult situation, Miners fans will probably have to grind their teeth for another few seasons at the bottom of the barrel.