Football is about a lot of things. Teamwork. Strength. Strategy. But one thing is more important than all: cool helmets. That's right. It's great when we see a flashy one handed catch, or a 99-yard kick return, but we all know the reason we tune in every Saturday is to see some dope domes, right?
Okay, maybe not, but we're still going to make a list of our favorites anyway.
4. Florida State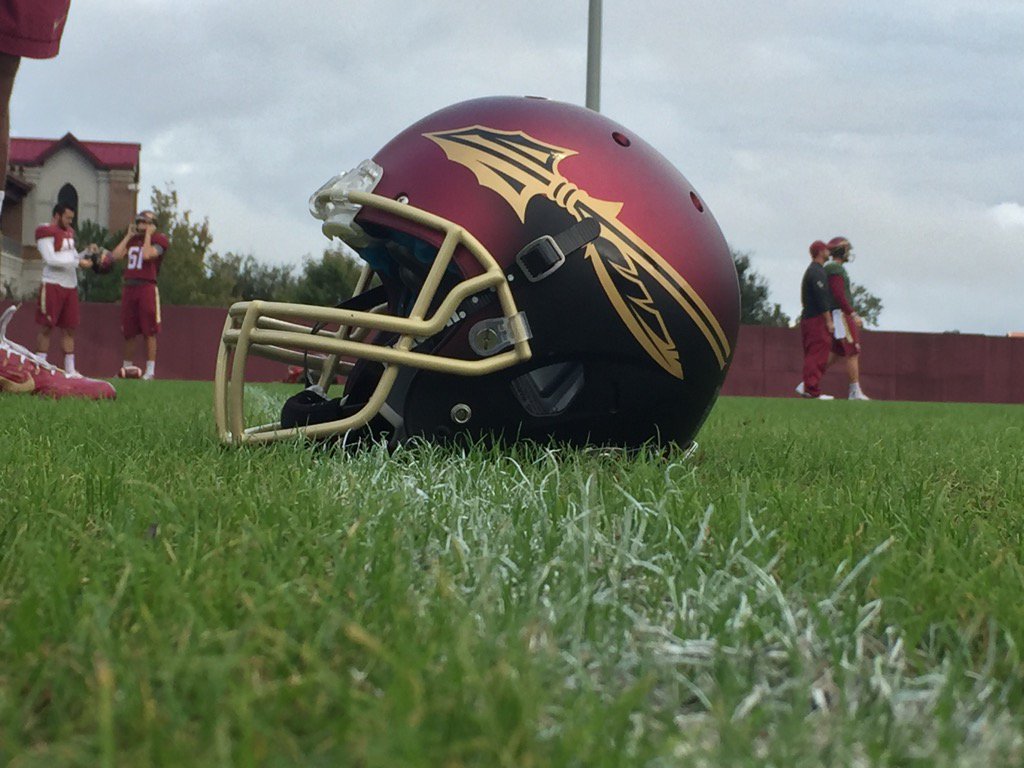 Image Courtesy of @safid_deen on Twitter
Although the teams performance may not have been as spectacular, these helmets shone during the Seminole's Monday night match up against Virginia Tech. Or, didn't shine, because they were matte black. Huge props to the equipment crew; the garnet/black gradient on the helmet was just perfect. These lids capped off a slick black uniform that I was a huge fan of, although many FSU fans believed it cursed the team.
3. Duke
Image Courtesy of bleacherreport.com
Duke brought back the script helmets that have been featured against UNC and against NIU in the Quick Lane bowl. I can't get enough of them – in fact I'd be happy if Duke switched to this look full time. After all, Duke used this look from 1978-2003. The chrome lettering looked especially great against the all blue base of the uniform.
2. Hawaii
Image Courtesy of sbnation.com
Hurricane Lane devastated the Hawaiian islands prior to their first match up against Colorado State, leaving many without power or worse. Hawaii turned this into a rallying cry and paid homage with these beautiful island decals on a black base helmet. Not only did these lids carry significant meaning for the players and their people, but they looked incredible. Even better, Hawaii won the game in a major upset – and haven't lost since.
1. Tulane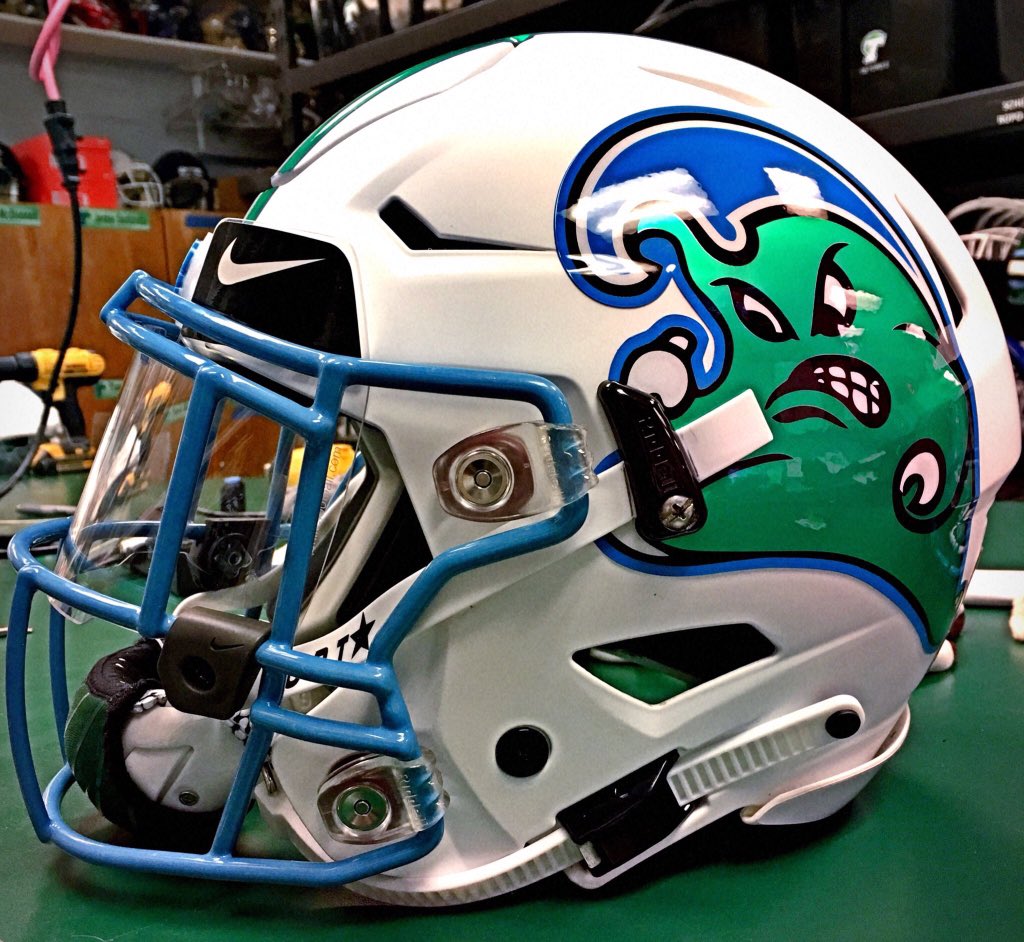 Image Courtesy of @uniswag on Twitter
No other equipment team stood a chance when these bad boys were released. C'mon, what's not to love about Angry Wave? Tulane has sported similar helmets before, but this was the first with the light blue face mask which really makes the accents on Angry Wave pop. Plus, these domes went with a beautiful blue uniform for the Green Wave.
Image Courtesy of AmericanAthleticConf on YouTube
Will anyone be able to beat Tulane's helmet this season? Is there another team that should've made this list? Let us know in the comments below!